so last night at the last minute lady o came home from school telling me that she had a choir performance. now I check her back pack every.afternoon. and i know that in the last 2 weeks i have not had a letter home telling me anything about a choir performance. *le sigh* so i hustled to get the house ready for today, said good bye to my last client, and left lady n with sir g [because let's face it...lady n can't calm herself down long enough to sit through anything that doesn't revolve around her. heh.] and flitted across the street for a performance of nursery rhymes.

she did great. she even played the xylophone (perfectly i might add) as a solo at the end of one of the songs. wtg livi! afterwards we went to an all you can eat rib dinner at rib crib. [because ribs are delicioso!]

here's WBW: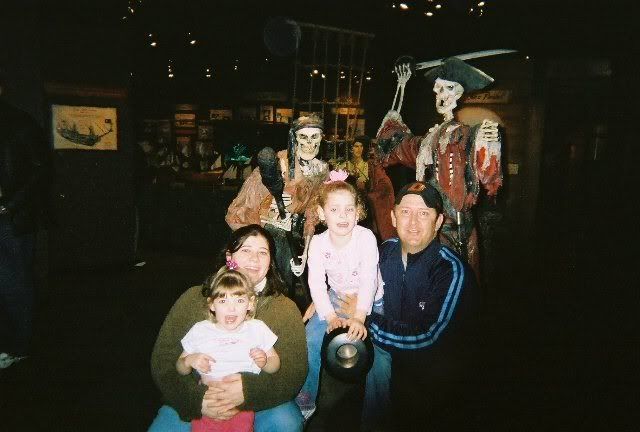 This is back in November of 2006, at the Ripley's Believe it or Not Museum/Aquarium in Sevierville, TN. We were on vacation to visit my sister Rachel. lady n is laughing screaming because she did not like the "Boney Men!" and lady o isn't afraid of the Pirates, she's slipping off the cannon!